I know, I know, I know.
I know that I promised to be more diligent with my blogging entries, however, these past few months, Dallas has been a very busy man. I guess I can bring you up to date.
I've been shopping my book around to various agencies to seek representation. To date I've been to:
Jed Root
See Management
Ken Barboza Associates
I've received good reviews and good critiques from all as to how to tweak my book and bring it back. The few questions that were asked at each agency:
(a) how long have you been shooting?
(b) who does your lighting?
(c) what do you shoot with?
(d) who does your retouch?
Each answer was received with a surprise. All of them thought that I've been shooting for double digit years. They thought my lighting was impressive and they all loved my retouch. (I am currently working for all of them on retouching). Which prompted this blog today.
So as I am in the process of filling in the blanks of my portfolio (they wanted more "hair" work). They think beauty will be one of my biggest selling points (think Lancome, Maybelline, Pantene, etc.) not only were they impressed with my beauty work, they were more
impressed
with my retouching. To the point that a number of them now hire me out to some of the "biggies." Because I am under contract, I am not able to show some of the "before" work of some of these photographers, but once you start working with some of their "before" images you really get a good grasp as to what it takes to make an image magazine ready.
Before I even picked up a camera, I would always marveled at how in the WORLD did these models have such amazing skin. I would look through magazines and see pages upon pages upon pages of beautiful models with perfect figures, perfect hair, perfect eyes and perfect skin. I would always wonder where in the world did these models exist? They always seemed to be "discovered" in the unlikeliest of places (the subway, the library, the mall, etc.), however, I have
never
seen anyone that looked like this whenever I took the A train. Then my foray into fashion and hearing the terms airbrushed, and retouching and all of a sudden, it became an entirely different world for me.
I used to do desktop publishing years ago and I used to worked with a company called Manhattan Color Graphics and it was there that I had my first introduction to the world of retouch. These retouchers would work on these amazingly large screens of what appeared to be already beautiful models and I would see waistlines being slimmed, eyes being altered, necks being elongated, ears being reshaped. So once an advertisement was ready to go, the model eventually looked NOTHING LIKE the God given beauty she originally was. It was amazing. And since my eyes were opened, I was no longer impressed by any of the professional models that I did see.
Once you enter the world of fashion and beauty photography. it is an unrealistic world of perfection that most often times than not is unachievable. These models are the epitome of perfection. Understand that beauty isn't about looks necessarily (because honestly, looks are subjective), it is about symmetry. The distance between the two eyes in relationship to the ears. The shape of the nose in relationship to the cheeks. The size of the mouth in relationship to the chin/jaw line. It is true, that DNA gives us the foundation to play with, however, it is the magic and artistry of the retoucher that brings it to life. Most photographers have the ability to retouch, however, when you get up into the realms of the Michael Thompsons, the Steven Meisels, the Bruce Webers, the Jill Greenbergs, your work is outsourced to a few digital artist that takes the face and body of an already beautiful Naomi Campbell and take her looks to otherworldly!
So every time you look at a magazine ad and fashion/beauty editorials, those images have been retouched in some way shape or form.
In the real world business of photography, it is the job of the photographer to light and capture the image. From there he/she sends a proof of images to the client. Once the client has made their final selection, it is sent off to a retoucher to do the finishing touches and make it magazine ready. I am privy to a lot of photographers images now that I been hired to do retouching, and let me just say one thing: wow.
Before:
After:
Before:
After:
Before: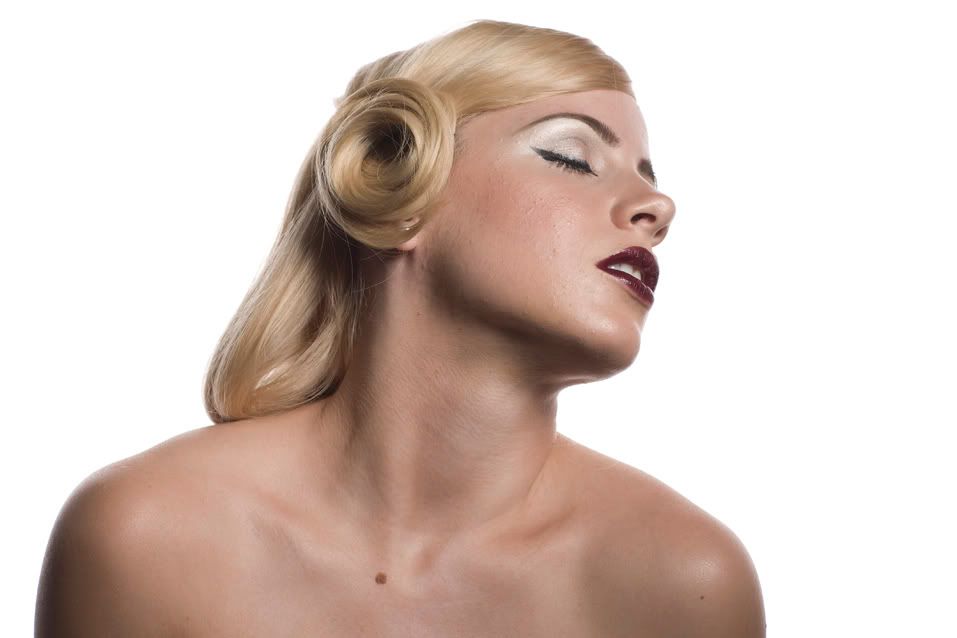 After:
Before:
After:
Before: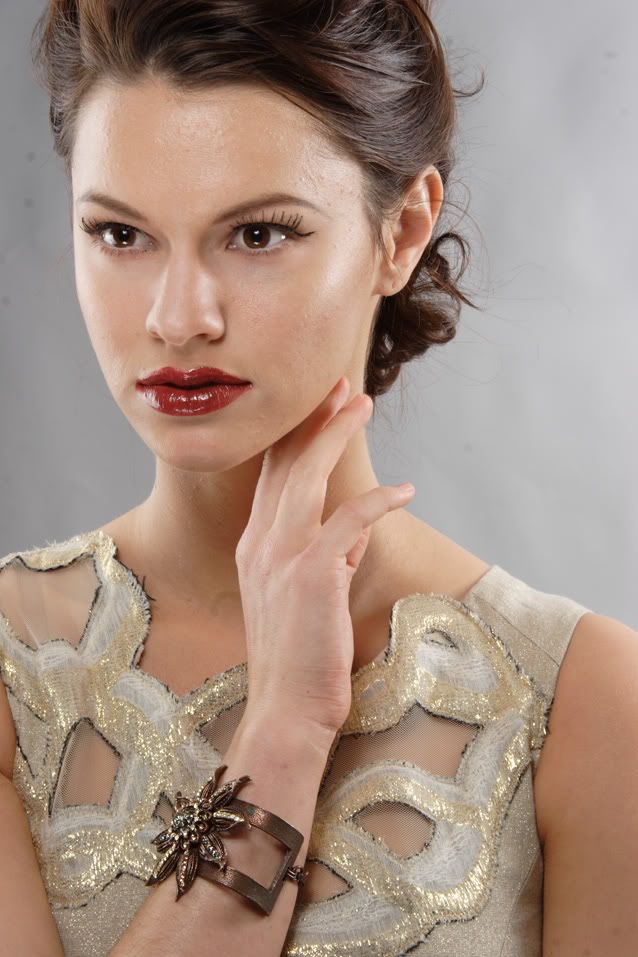 After: